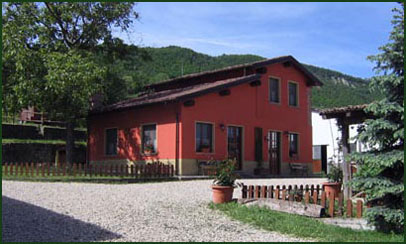 WHAT WILL YOU FIND
At La Fuga you will find a friendly environment where you will be greeted like one of the family. You will be able to spend some time in nature while immersed in the tranquillity and peace that these places can offer you.
You can taste typical local dishes cooked with our products. We are always open on weekends but if you would like to come on a weekday, just call us in advance and we will do our best to prepare some of our delicacies.
You can purchase some of our products such as salami, cakes and cookies. Our almond cake is outstanding. It is the typical sweet that would be baked during Varziís festivities.
Here you will find animals such as horses, cows, pigs, rabbits, chickens and hens. It is a real farm where children will definitely enjoy themselves.