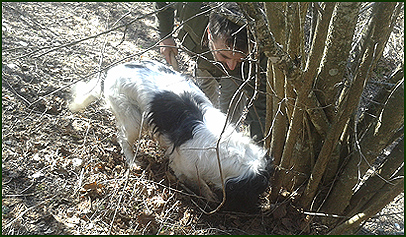 TRUFFLES
Truffles have always been used to give aroma and enrich the flavour of Italian cuisine.
Our territory is rich of truffles and its different varieties are available in virtually every season.
It is an ingredient that on it's own gives "nobility" to every dish and also makes it suitable for important occasions.
Among our dishes, you can try some that fill your sense of smell with the unmistakable aroma of truffles.
TRUFFLE SEARCH TOUR
On request, we organise guided tours in search of truffles.
It is an approximately two hour hike in the woods with an expert truffle hunter and his inseparable dog for those wanting to experience the search of this precious tuber.
At the end of the tour, you may stop for lunch and taste our dishes.